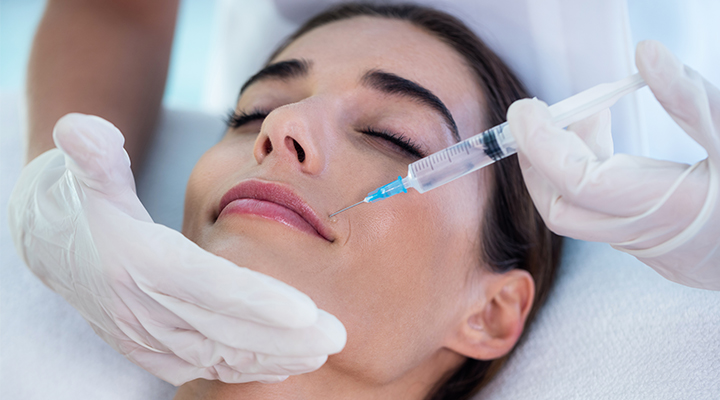 Botox ®
Botox is a substance derived from botulinum toxin for use in plastic surgery and other types of medical procedures. An injection of Botox blocks signals from the muscular nerves so the muscles weaken and are unable to contract. The substance is purified from its original form before patients receive an injection. One of its most promising medical uses is for the treatment of muscle spasticity. The Food and Drug Administration (FDA) approved the use of Botox as an anti-aging treatment.
People who feel dissatisfied with the appearance of wrinkles, crow's feet, and frown lines on the face as well as bands of skin on the necks can temporarily correct these issues with a Botox injection. As people get older, the everyday actions of chewing, frowning, smiling, and squinting can all lead to wrinkles on the face. This can make it appear as though the individual is angry or tired, even when neither one of these is true.
Getting a Botox injection is a quick and non-invasive way to soften the appearance of wrinkles produced by our facial muscles.
Isn't it time to take the next step?
CONTACT US
UPMC Western Maryland Plastic Surgery
12502 Willowbrook Road, Suite 460
Cumberland, MD 21502
Hours of Operation:
Monday and Wednesday 8 am – 5 pm
Tuesday and Thursday 8 am – 5:30 pm
Friday 8 am – 12 pm
---
UPMC Outpatient Center
23789 Garrett Highway
McHenry, Maryland 21541
Hours of Operation:
Open 7 days a week: 8:00 a.m. – 8:00 p.m. (Dr. Jackson will be at this location on a limited basis by appointment.)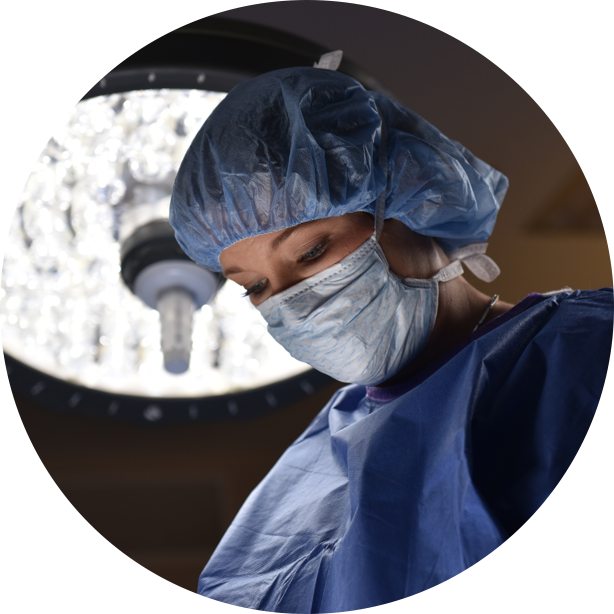 What to Expect When Receiving a Botox® Injection
The human face contains 43 distinct muscles, which means that the patient and plastic surgeon must decide in advance which ones to target. The number of injections a person needs depends on his or her unique facial features and the degree of wrinkling present. To start the procedure, the doctor injects a thin needle containing small amounts of botulinum toxin into the targeted muscles. Careful targeting of specific muscles ensures that only those producing wrinkles receive Botox while the others retain the patient's natural facial expression.
The series of injections made by the physician have been described as similar to an insect bite. The materials in the Botox injection go into the muscle directly below the top layer of skin. Botox does not freeze the patient's expressions nor does it prevent smiling. It simply softens wrinkles and other common signs of aging for a smoother facial appearance.
The effects of a single treatment will last for 3-6 months, at which point the patient can choose to repeat the process. Some issues, such as crow's feet and deep furrows above the eyes, require more than one initial treatment to see the desired results. The entire procedure usually takes about 15 minutes to complete.
Recovery from a Botox Injection
Most patients do not experience any down time after having a Botox injection. It is possible to return to work immediately after the procedure, if desired. Those who normally engage in vigorous workouts can resume their routine in about 24 hours. The face may feel a bit sore, but it is important to avoid massaging it as this could cause the botulinum toxin to spread to muscle groups not targeted for treatment.
Red dots and bruising on the skin after treatment normally disappear within a few days. Make-up will cover up these problems in the meantime. Results from Botox typically become obvious after one week.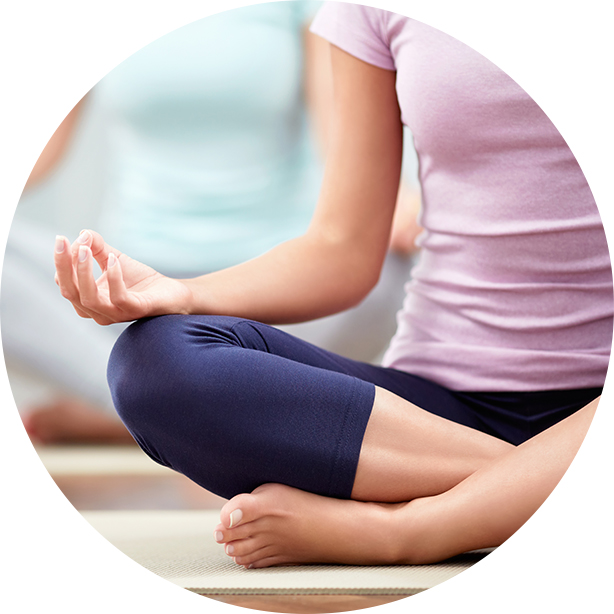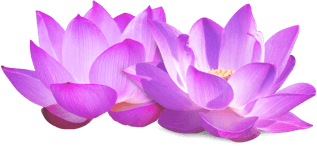 CONTACT US
UPMC Western Maryland Plastic Surgery
12502 Willowbrook Road, Suite 460
Cumberland, MD 21502
Hours of Operation:
Monday and Wednesday 8 am – 5 pm
Tuesday and Thursday 8 am – 5:30 pm
Friday 8 am – 12 pm
---
UPMC Outpatient Center
23789 Garrett Highway
McHenry, Maryland 21541
Hours of Operation:
Open 7 days a week: 8:00 a.m. – 8:00 p.m. (Dr. Jackson will be at this location on a limited basis by appointment.)

UPMC Western Maryland Plastic Surgery
Plastic Surgery With A Personal Touch