Financing Options
In order for an insurance company to pay for a medical procedure, it must be deemed necessary to the patient's recovery or health maintenance. Unfortunately, the majority of plastic surgery procedures don't fall into this category. The one exception is procedures that offer both cosmetic and health benefits, such as reconstruction after having one or both breasts removed due to cancer. UPMC Western Maryland offers a variety of payment options.
PAYMENT
Cash or Check
Patients can pay by cash or check in one of Dr. Jackson's offices at the completion of their outpatient surgery. She does provide a cost estimate to patients when they meet with her for the initial consultation. The estimate describes the approximate cost for various aspects of the surgery as well as any miscellaneous fees.
Major Credit Card
UPMC Western Maryland also accepts Visa, MasterCard, American Express, and Discover. It is the patient's responsibility to ensure that he or she has enough available credit on the card for the entire amount of the surgery to go through without declining.
Promotional Financing Options
Care Credit offers two attractive financing programs to help make the cost of cosmetic surgery more affordable. The first is the option to pay the balance in full without interest added in six, 12, 18, or 24 months. The minimum amount required for this financing option is $200. The number of months allowed to pay for the procedure without incurring interest increases as the balance does.
The second financing option involves a reduced annual percentage rate (APR) and a fixed monthly payment until the patient pays the balance in full. Procedures priced between $1,000 and $2,499 are eligible for a 24, 36, or 48-month payment option and an APR of 14.9 percent. Plastic surgery procedures priced over $2,500 are eligible for a 60-month financing option with an APR of 16.9 percent.
Patients who are interested in applying for Care Credit can find the application here.
Contact Us for Additional Information
Anyone with additional questions about Care Credit or other financing options should contact UPMC Western Maryland Plastic Surgery. The telephone number is 240-964-8931. They may also visit the Care Credit website or contact the company directly at 1-800-677-0718 with application questions.
Isn't it time to take the next step?
CONTACT US
UPMC Western Maryland Plastic Surgery
12502 Willowbrook Road, Suite 460
Cumberland, MD 21502
Hours of Operation:
Monday - Friday: 8:00 a.m. - 4:30 p.m.
---
UPMC Outpatient Center
23789 Garrett Highway
McHenry, Maryland 21541
Hours of Operation:
Open 7 days a week: 8:00 a.m. – 8:00 p.m. (Dr. Jackson will be at this location on a limited basis by appointment.)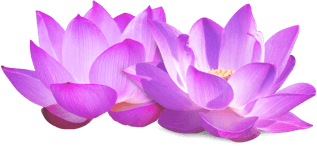 Helpful Links
CONTACT US
Western Maryland Medical Arts Center
12052 Willowbrook Road, Suite 460
Cumberland, MD 21502
Hours of Operation:
Monday and Wednesday 8 am – 5 pm
Tuesday and Thursday 8 am – 5:30 pm
Friday 8 am – 12 pm

UPMC Western Maryland Plastic Surgery
Plastic Surgery With A Personal Touch