Promotions
Kiss Those Lines Goodbye
Look and feel your best with UPMC Western Maryland Plastic Surgery. April Cross, CRNP, is offering Botox® for only $10 a unit now through March 31, 2023.
Call 240-964-8931 to learn more.
A $50 consultation fee may apply.
Discount only applies to Botox® provided by April Cross, CRNP.
All discounts and promotions apply only to elective procedures/services that are not covered by insurance.
The use of Care Credit is not permitted with this promotion.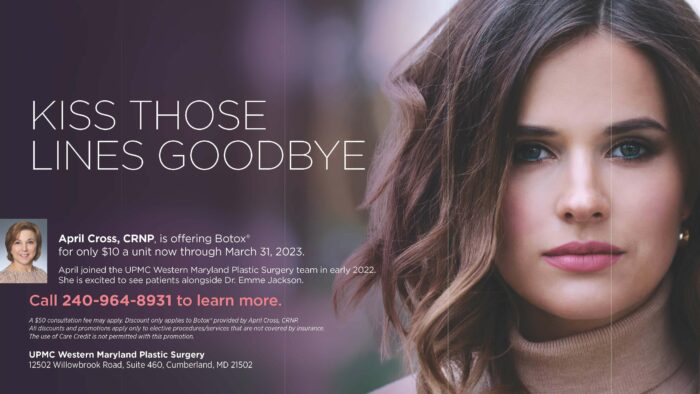 Isn't it time to take the next step?
CONTACT US
Western Maryland Medical Arts Center 12052 Willowbrook Road, Suite 460 Cumberland, MD 21502 Hours of Operation:
Monday and Wednesday 8 am – 5 pm Tuesday and Thursday 8 am – 5:30 pm Friday 8 am – 12 pm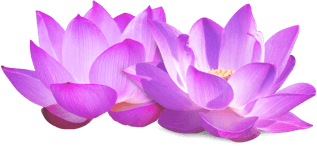 CONTACT US
UPMC Western Maryland Plastic Surgery
12502 Willowbrook Road, Suite 460
Cumberland, MD 21502
Hours of Operation:
Monday and Wednesday 8 am – 5 pm
Tuesday and Thursday 8 am – 5:30 pm
Friday 8 am – 12 pm
---
UPMC Outpatient Center
23789 Garrett Highway
McHenry, Maryland 21541
Hours of Operation:
Open 7 days a week: 8:00 a.m. – 8:00 p.m. (Dr. Jackson will be at this location on a limited basis by appointment.)

UPMC Western Maryland Plastic Surgery
Plastic Surgery With A Personal Touch