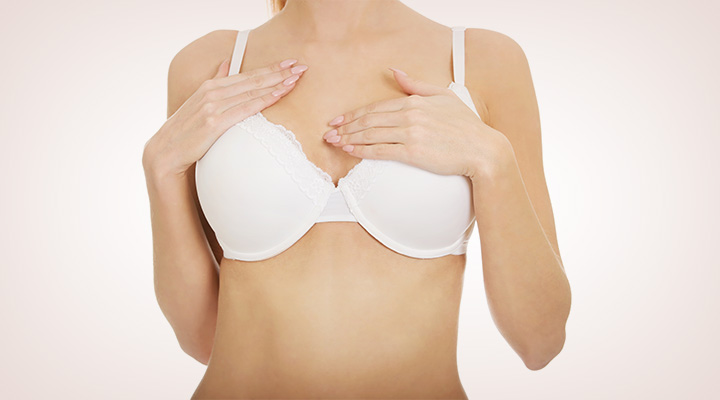 Muscle Flap Surgery
A mastectomy is a necessary, yet often times traumatic, surgery that removes one or both breasts of a woman who has cancerous tumors. The intent of the procedure is to prevent the cancer from spreading to lymph nodes and other organs of the body. Although having a mastectomy can be life-saving, it also leaves a woman with several decisions about her health and appearance in the future.
After considering all of their options, many women decide to have reconstructive surgery to replace the breasts they lost to cancer. One of these options is to undergo flap surgery for the purpose of breast reconstruction. The term flap surgery refers to a procedure where a surgeon takes tissue from one area of the body and transfers it to create a breast mound.
This type of surgery is the most complex of all surgeries to reconstruct the breasts. The surgeon must extract and relocate skin, blood vessels, muscle, and fat from one area and relocate it using precision techniques to ensure its survival. Some women who have muscle flap surgery still require a breast implant to achieve the final size and shape that they desire.
Isn't it time to take the next step?
CONTACT US
UPMC Western Maryland Plastic Surgery
12502 Willowbrook Road, Suite 460
Cumberland, MD 21502
Hours of Operation:
Monday - Friday: 8:00 a.m. - 4:30 p.m.
---
UPMC Outpatient Center
23789 Garrett Highway
McHenry, Maryland 21541
Hours of Operation:
Open 7 days a week: 8:00 a.m. – 8:00 p.m. (Dr. Jackson will be at this location on a limited basis by appointment.)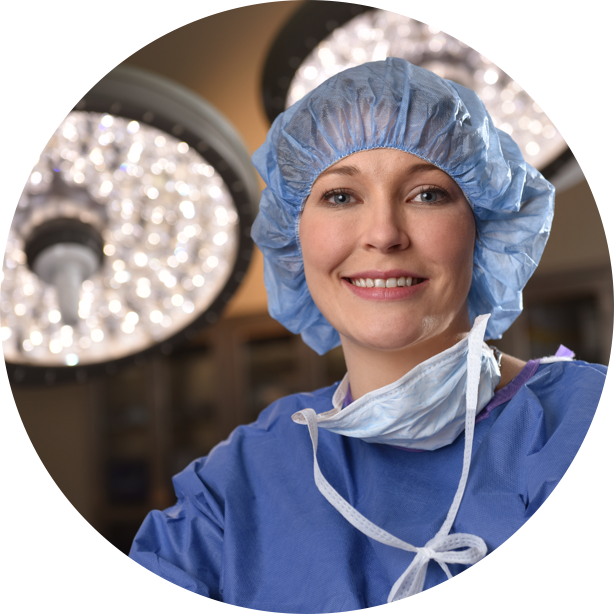 Surgical Methods for Flap Surgery
The surgeon uses one of the following techniques based on the severity of the patient's cancer and several other factors:
Pedicle Flap: This technique involves the surgeon keeping some of the blood vessels to be transferred intact but cutting others. The new breast mound is created when the surgeon tunnels the tissue beneath the skin to the chest area. This can also create a pocket for a breast implant.
Free Flap: With this technique, the surgeon completely disconnects the donor tissues from their blood supply and reattaches them to new blood vessels near the patient's chest. Using this procedure takes longer due to the need to reattach blood vessels.
Additionally, these types of flaps may be considered at a large health system:
Abdomen/TRAM: The surgeon extracts muscle and tissue from the abdomen. In this case, TRAM stands for transverse rectus abdominal muscle. This is one of the four major muscles in the abdomen.
Buttocks/Gluteal: This procedure transfers tissue from the buttocks to the chest. Women who prefer to use only tissue but don't have a lot to spare in their back or abdomen are often good candidates for this type of flap surgery.
Inner Thigh/TUG: As an acronym for transverse upper gracilis, this procedure takes fatty tissue and muscle from the lower half of the buttocks and the upper half of the thigh. Women whose thighs touch and who previously had small to medium breasts are good candidates for TUG.
Recovery from Reconstructive Flap Surgery
Many individual factors dictate how long it takes to recover from muscle flap surgery, including the type that the patient had. Women typically feel like they are starting to recover after a few weeks and nearly all can return to normal activities within about two months. The surgeon will give a more specific timeline after deciding on the most appropriate type of flap surgery.
One thing to keep in mind is that flap surgery leaves women with two surgical wounds. It will naturally take longer to recover than someone who had a straight implant procedure. As with many types of surgeries, patients will go home with a surgical drain attached near each of their wounds. This small tube moves fluids to a hollow ball, which the patient will need to change on her own at home. The wounds normally stop leaking fluid before the end of the first week.
It takes approximately two months for swelling and bruising to go away and up to two years for tissues to heal. Patients should plan to wear a surgical bra for six to eight weeks and to refrain from heavy exercise and certain sexual activities during this time. Keeping the dressings tight and dry is important for healing. Getting emotional support from other breast cancer survivors can be instrumental in recovery as well.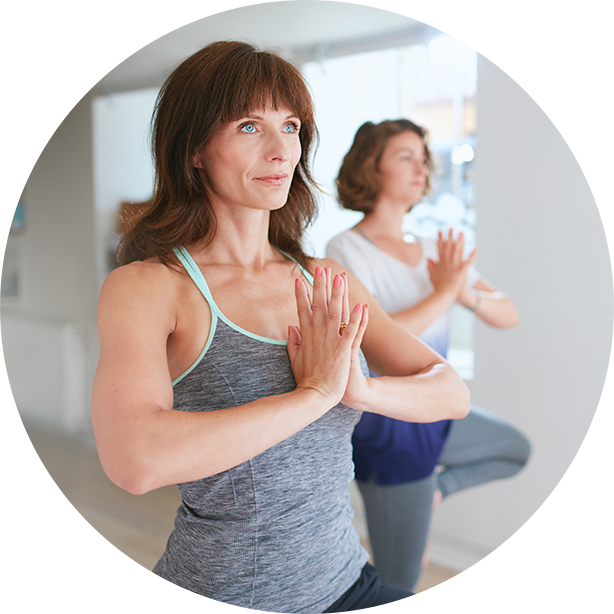 CONTACT US
UPMC Western Maryland Plastic Surgery
12502 Willowbrook Road, Suite 460
Cumberland, MD 21502
Hours of Operation:
Monday - Friday: 8:00 a.m. - 4:30 p.m.
---
UPMC Outpatient Center
23789 Garrett Highway
McHenry, Maryland 21541
Hours of Operation:
Open 7 days a week: 8:00 a.m. – 8:00 p.m. (Dr. Jackson will be at this location on a limited basis by appointment.)

UPMC Western Maryland Plastic Surgery
Plastic Surgery With A Personal Touch