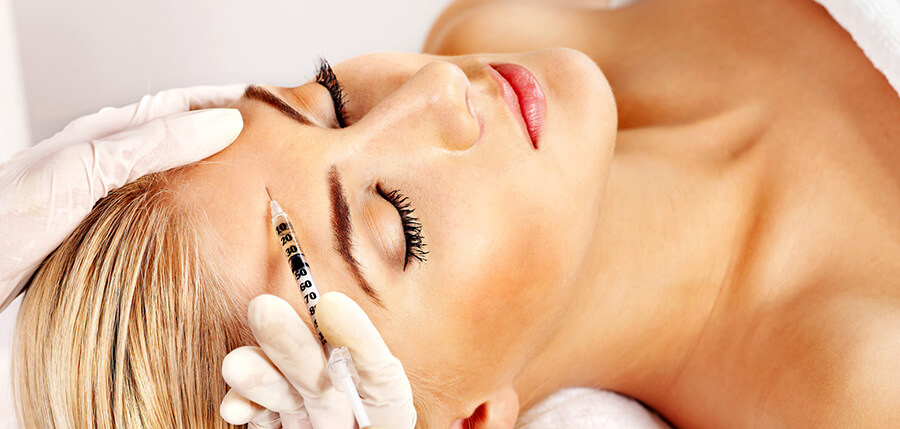 The Difference Between Botox and Fillers
When it comes to eliminating wrinkles and other signs of aging from the face, many people don't realize that they have more than one plastic surgery option. Short of getting a facelift, Botox has been the primary option in anti-aging surgery for many years. Now that dermal fillers like Juvederm and Restylane are available, it is important for anyone considering anti-aging plastic surgery procedures to evaluate all of their options.
Understanding Botox
Botox, which is short for botulinum toxin, is a type of bacteria that can be harmful in large doses. However, the Food and Drug Administration (FDA) has approved its use in smaller amounts for treatment of glabellar (frown) lines. It is also instrumental in treating certain types of paralysis, chronic headaches, profuse sweating, and a number of other health conditions. The FDA has granted approval for this treatment under other names as well, but each has different dosage units so they can't be used interchangeably.
Botox is an appropriate treatment for wrinkles that are not yet deeply set into the face. Plastic surgeons use tiny needles to inject Botox into the skin or facial muscles. It works by temporarily paralyzing the muscles and reducing gland activity that leads to visible aging. The results of a typical session last for several months, at which point patients can choose to have it repeated.
The majority of people tolerate Botox treatments extremely well and can return to their normal activities right away. Those who do experience minor discomfort can apply an ice pack to the treated area or take a non-prescription pain reliever. It takes three to five days after injection to see its results.
Dermal Filler Options
Dermal fillers are the better treatment option for more established and deep-set wrinkles. The plastic surgeon injects the fillers into areas of the face that have experienced fat loss and therefore have more of a sunken appearance. Patients can also opt for dermal fillers to add fullness, such as creating higher cheekbones or a cleft in the nose or chin. Most dermal fillers act as a sponge by absorbing water and plumping up the area where the doctor made the injection. Other fillers prompt the body to produce more collagen on its own.
Plastic surgery patients of Western Maryland Health System can choose between reversible and non-reversible dermal fillers. Juvederm and Restylane are reversible fillers made from hyaluronic acid. Radiesse and Sculptra, made from calcium hydroxyapatite and poly-L-latic respectively, are non-reversible forms of dermal fillers.
Choosing the Best Procedure
Anyone who is considering Botox or dermal fillers should schedule a plastic surgery consultation first. Dr. Jackson will explain what each product is in greater detail, as well as make a specific cosmetic treatment recommendation. When it comes down to it, the two procedures offer completely different results in different areas of the face.
Botox eliminates wrinkles, frown lines, and crow's feet that developed as the result of aging or prolonged exposure to the sun. Dermal fillers, on the other hand, are more advantageous for adding volume to specific features of the face. It also improves the appearance of creases and folds, and wrinkles around the nose and mouth. Before going ahead with either procedure, patients should have a good idea of their long-term goals in terms of anti-aging and appearance.
Please note, the information provided throughout this site is not intended or implied to be a substitute for professional medical advice, diagnosis or treatment. All content, including text, graphics, images, and video, on or available through this website is for general information purposes only. If you are experiencing relating symptoms, please visit your doctor or call 9-1-1 in an emergency.