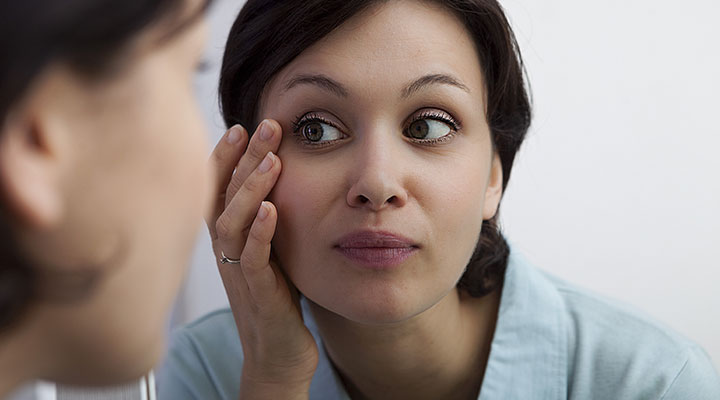 How Soon Can I Go Back to Work After Plastic Surgery?
Patients typically feel relieved and excited once they have made the decision to have plastic surgery. The only thing putting a damper on the decision is concern about missing any time from work. It is important for patients to have realistic expectations before the surgery so they can plan for a successful recovery. Depending on the specific procedure, healing from plastic surgery can take anywhere from four days to three weeks. Most patients should be able to care for their own basic needs within a few days for all types of plastic surgery. With minor procedures, there may be no down time at all.
Expected Recovery Times for the Most Popular Types of Plastic Surgery
The amount of time required to remain home from work depends on the exact procedure, the patient's age, overall health, and several other factors. The following are general guidelines for various types of plastic surgery.
Abdominoplasty (Tummy Tuck)
The tummy tuck, medically known as abdominoplasty, requires approximately two weeks off work for full recovery. Most people can work at a computer after about four to five days, but plastic surgeons usually recommend two weeks to avoid any unnecessary stress on the body. A mini tummy tuck requires less time at home than a fully tummy tuck with muscle repair. Patients can expect to return to complete mobility by the end of the first week after the procedure.
Blepharoplasty (Eyelid Surgery)
The decision to go back to work following eyelid surgery depends on how self-conscious a patient feels about co-workers knowing that he or she had this procedure. Blepharoplasty patients should plan at least one week at home, but that may stretch to closer to two weeks if they desire for all visible signs of the surgery to disappear. It is easy to disguise the bruising and swelling with sunglasses when going out for the first several days after the eyelid surgery.
Breast Augmentation
Due to variables such as type of implant, incision site, and whether the patient's job is physically demanding, there is no set amount of time to take off work after a breast augmentation that applies to everyone. However, patients should plan on at least one week at home before returning to work. The plastic surgeon will let breast augmentation patients know the amount of down time recommended after evaluating all of the patient's individual factors.
Liposuction
People who only had liposuction on one or two areas of their body should be able to return to work within two days. For multiple areas treated by liposuction, patients should plan for at least three days off work. As with other types of plastic surgery, patients can probably return sooner to a desk job than one that requires them to be on their feet all day or to lift heavy objects.
Rhinoplasty (Nose Reshaping)
Patients need to wear a splint for approximately a week after a nose job. They are free to return to work at any point after that. If they are unconcerned with people knowing about the surgery, they should feel physically well enough to go back to work in two to three days after the procedure.
Rhytidectomy (Face Lift)
Most plastic surgeons recommend staying home from work for two weeks after a face lift. The face will be bruised and swollen and time at home is required for proper healing. If visible signs of the face lift are still present after two weeks and the patient must return to work, the plastic surgeon should be able to provide suggestions on the best types of makeup to disguise any light scars or remaining bruises and swelling.
Every Patient is Different
The above recovery recommendations are for just five of the many different types of plastic surgery currently available. When patients have their plastic surgery consultation, the doctor will make a specific recommendation on how long to stay home from work depending on the type of surgery and other individual circumstances.
Please note, the information provided throughout this site is not intended or implied to be a substitute for professional medical advice, diagnosis or treatment. All content, including text, graphics, images, and video, on or available through this website is for general information purposes only. If you are experiencing relating symptoms, please visit your doctor or call 9-1-1 in an emergency.